How can I find out if I have a suspended floor in my house?
Floors are generally either solid or suspended (timber or concrete).
A suspended floor means you have a crawl space underneath your ground floor. Suspended timber floors are usually found in older houses, and are normally made from timber floorboards, which are attached to the joists just above the foundations of a house.
The easiest way to find out if you have a suspended floor is to go outside your house, and search for air vents or ventilation bricks at the bottom of your outside walls. If you see some, it is likely that you have a suspended floor.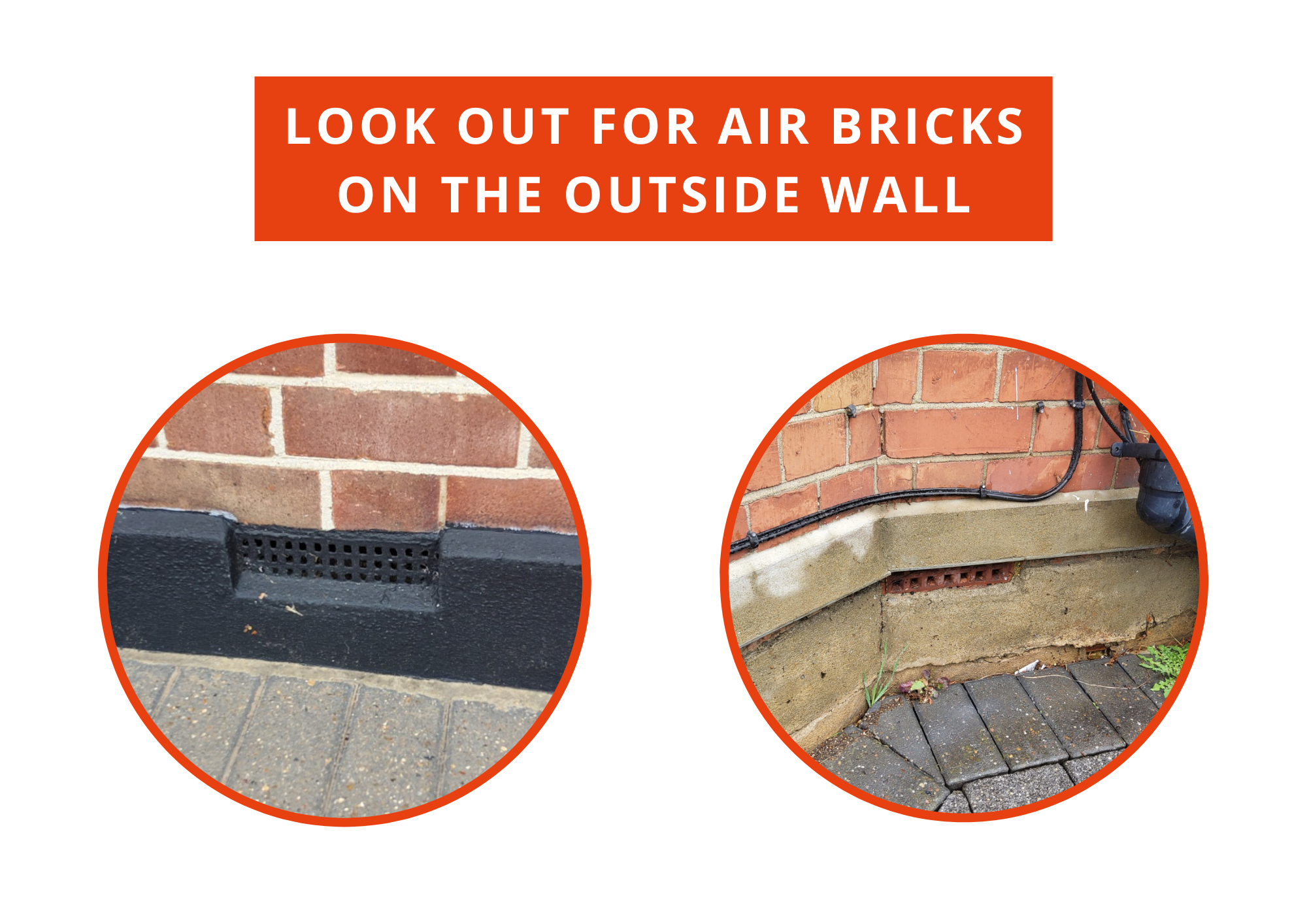 Otherwise, you can do a quick test called the "heel drop", it's simple jump or stamp on your ground floor. If you can hear any give to the floor or reverberation of the furniture, then you probably have a suspended floor. If it's hard and that movement jars your body, then it is likely to be a solid floor.
It is important not to block up any air bricks as they allow ventilation and air movement in the underfloor space and prevent damp forming in the timber. If you floor is draughty because of the ventilation it is best to get it insulated.
From experience, Q-Bot noticed that some area of the floor can be part suspended and part solid. For example, house extension or the kitchen will usually be built on a solid floor. Q-Bot can only insulate the areas where you have a suspended floor.
Best ways to insulate your floor
5 things you didn't know about underfloor insulation