Q-Bot wins the prestigious UK Ashden Award 2018 for sustainable buildings
Q-Bot is excited to be amongst the forward thinking winners in the UK, working on the frontline of energy innovation, sustainable buildings, energy market disruption and clean air in towns and cities.
While the UK has some of Europe's cheapest energy prices, it also has the highest bills, as our buildings are so inefficient. Q-Bot is helping to address this issue by using a robotic device to apply insulation and upgrade the worst performing homes, without the cost and disruption of traditional construction methods. Q-Bot's underfloor solution makes buildings warmer, more efficient and cheaper to maintain.
Mathew Holloway, CEO and co-founder of Q-Bot said: "Winning this award is a huge step for Q-Bot. The credibility of the Ashden Awards and the associated publicity will help ensure the technology reaches its full potential, speeding up commercialisation and, as a result, improving both the UK's building stock and the lives of the people who live in them."
The Ashden judging panel commented: "Floor insulation gets left out of retrofit because it's difficult to do, so it's exciting to see something as innovative as this making it happen. We need policymakers to recognise its potential to save households money and contribute to the clean growth strategy."
The judging panel has extensive experience in sustainable energy from a range of universities, consultancy organisations, architectural practices and Ashden representatives. Established in 2001, the Ashden Awards have rewarded more than 200 enterprises around the world. This has led to a collective improvement in the lives of more than 88 million people and saved 13 million tonnes of CO2 emissions every year.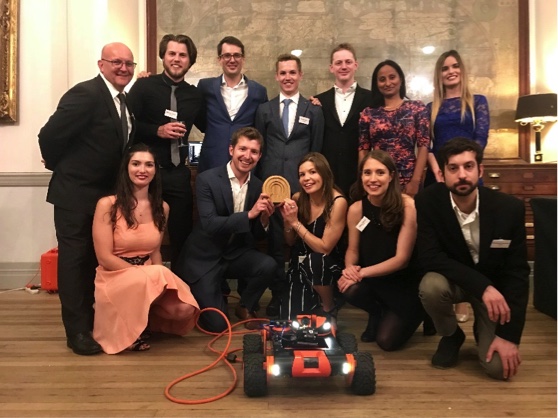 For more information visit https://www.ashden.org/winners/q-bot