Q-Bot's robots being deployed once again in the London Borough of Camden to install underfloor insulation across 80 homes
Q-Bot is delighted to deploy its robots once again in the London Borough of Camden to install its unique underfloor insulation (UFI) in up to 80 homes. Camden Council was an early adopter of the Q-Bot UFI solution, and our partnership, which dates back as far as 2014, has already delivered energy savings in almost 50 properties.
Camden Council owns or manages 33,000 properties in the borough. About 50% of Camden's stock is located in conservation areas, making any house upgrade difficult and expensive to complete. As part of a drive to improve the energy efficiency of its housing stock, and significantly reduce fuel poverty, Camden Council is undertaking various programmes of insulation works through the Green Home Grant Local Authority Delivery scheme, including underfloor insulation, loft insulation and solid wall insulation.
Camden aims to safely insulate about 80 properties with suspended floors, and more importantly do this with minimal disruption to the residents. Traditional underfloor insulation methods are very disruptive, requiring the removal of all furniture, floor coverings and the floorboards just to begin work. Insulation board, or rockwool, would then be fitted between uneven joists, before putting everything back together again. Leaving just a small gap of a few mm can impair effectiveness and reduce the performance of the insulation by up to 50%.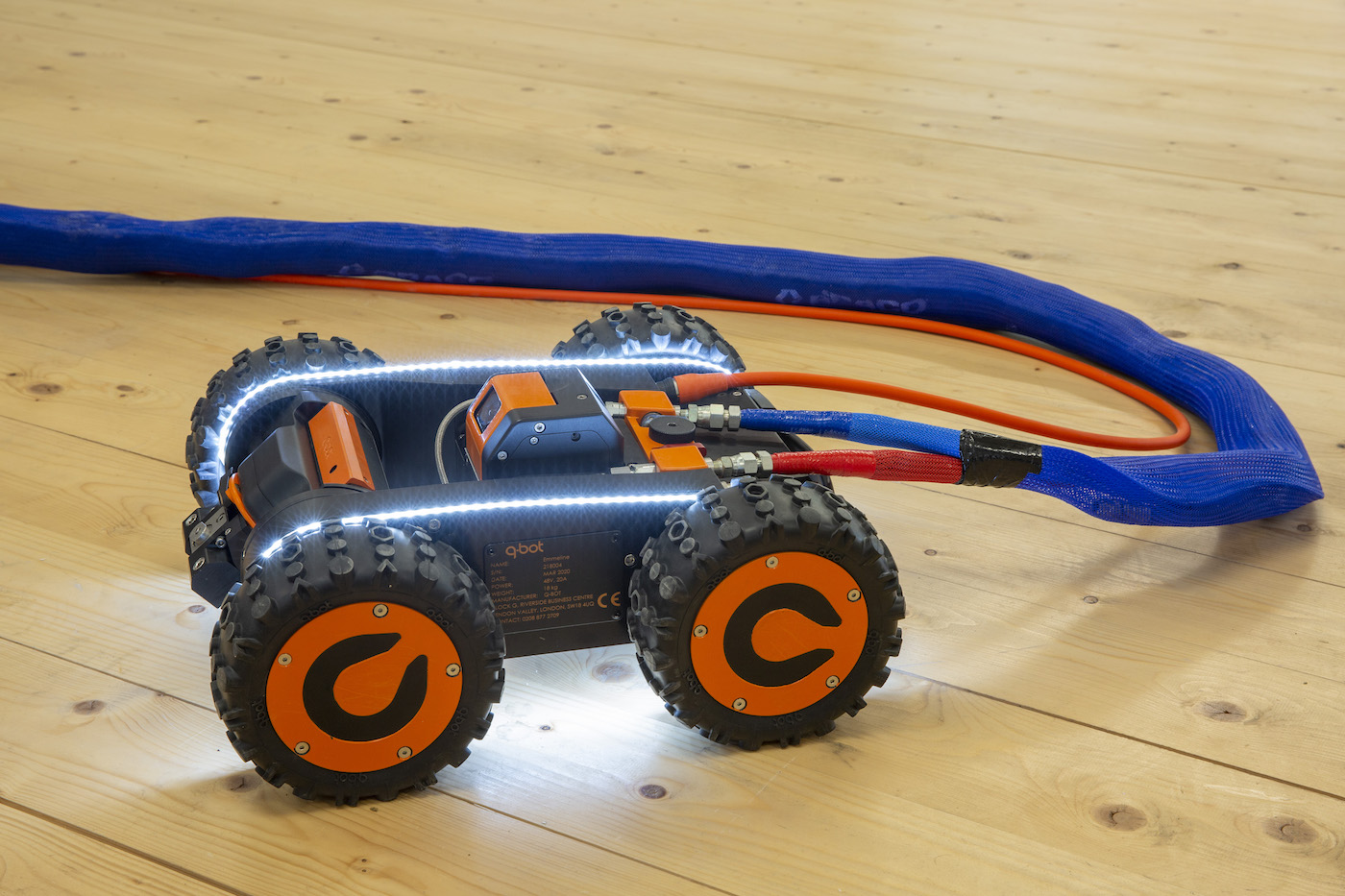 That's why the Q-Bot's solution is a great fit for Camden, ensuring a non-intrusive installation. Residents are able to stay at home throughout the process. The install team will arrive at an agreed time and will set up the onsite work station outside the property. Once ready the robot is inserted into the underfloor space through a small access point, the team then operate the robot remotely to spray layers of insulation to the underside of the floorboards, and finally survey the area treated to make sure the job is complete.
"The Green Home Grant Local Authority Delivery scheme has provided Q-Bot with yet another opportunity to work with a long-standing client. We have used sophisticated digital tools to help identify those properties with the highest probability of being suitable and eligible for underfloor insulation and this helped Camden Council shape the project we are now working together to deliver. We are very pleased to be able to help another client address the impacts of fuel poverty whilst reducing the demand for heating in their properties." – Leigh Fairbrother, Head of Sales at Q-Bot
The initial pilot of work significantly improved thermal comfort with fewer cold draughts and much more even temperatures within the house. Q-Bot's solution reduced the heat loss through the floor by 77%, cold draughts across the whole house by 32% and was the most cost-effective solution available, after loft insulation. All the customers were satisfied with the install and 8 out of 10 would recommend Q-Bot to their neighbours.
"I am much warmer, and I'm saving £20 per month on bills. I love Q-Bot, it has made a massive difference. There are now no draughts." – Virginia, NW London