Tiny but mighty – Q-Bot releases its new generation of robots!
Here is Q-Bot's latest generation of robots, even more impressive and powerful than previous generations, in a smaller (and sexier) footprint. This allows Q-Bot's intelligent robots to fit into the tightest of voids with as low as 175mm clearance, and fit through gaps 380mm wide.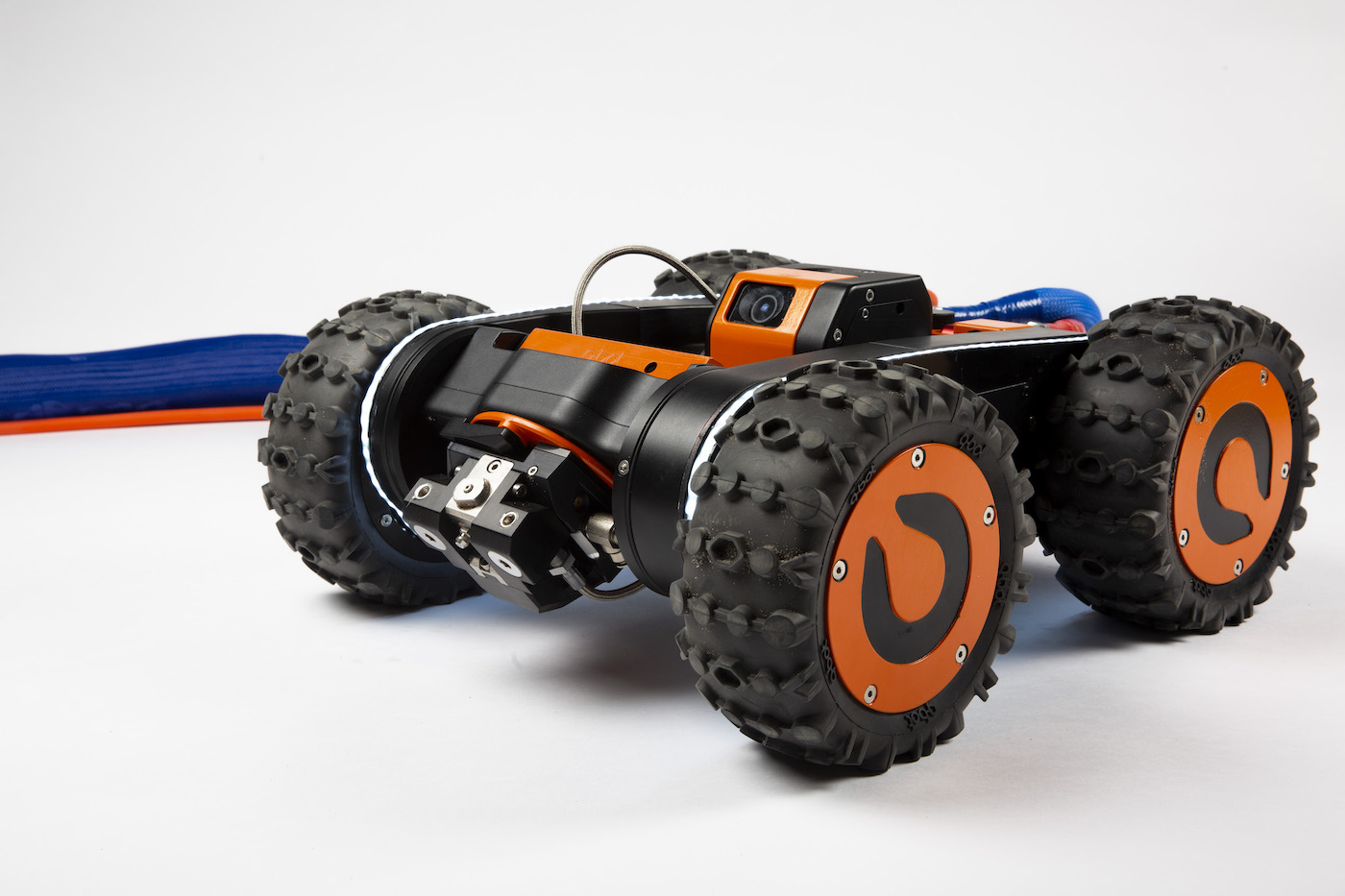 Q-Bot provides a fully accredited solution for under-floor insulation with suspended floors, making homes warmer while increasing energy efficiency without the hassle or expense of alternative methods. Our unique solution has benefitted an estimated 2,800 people in the social and private housing market, resulting in significant reduction of cold draughts, heat loss through the floor and uneven temperatures. Insulating the floor with Q-Bot strongly improves resident's comfort and reduces on average heating bills by 16%, or £150 per year.
Under-floor insulation with robots has now just got easier, enabling us to retrofit a bigger proportion of cold and poorly insulated homes. The robots are tough remotely operated vehicles that that can drive through hazardous and confined spaces accurately applying insulation to the underside of the floorboards. Each robot has both front and rear cameras and 360-degree lighting to evenly brighten up any environment so the installers can see exactly what's going on. These are combined with state-of-the-art 3D sensors, ensuring the installation is performed to the highest standard every time.
Since its creation in 2012, Q-Bot is bringing new solutions using robotics, AI and digital tools to modernise the construction industry. Q-Bot's goal is to make it easier and simpler for installers to inspect, maintain and upgrade buildings, in order to deliver high quality retrofits. This means empowering workers by creating skilled jobs and improving their working conditions, making their job safer and more accountable. Rather than robots replacing people, in this case robots have helped create more than 60 jobs, and more across the supply chain as each partnership generates dozens of green jobs within the local community.
Chris Hamblin, Engineering Manager at Q-Bot says: "It's very satisfying seeing all the hard work put in by the team come to fruition, and the robots being used effectively on-site. The challenges we have faced are tough; trying to make the robot as small and agile as possible, whilst being powerful and rugged enough to finish the most demanding of installs. Early feedback from the installers and partners has been very positive, and I look forward to the robots earning their stripes and making homes warmer all over Europe, and then the world."