Curo signs with Q-Bot to install underfloor insulation in 75 properties and achieve EPC 'C'
Curo has appointed Q-Bot to undertake externally funded energy efficiency work to upgrade its housing stock. Q-Bot is delighted to be part of the programme of work and install its robotic underfloor insulation in 75 properties.
Curo is one of the largest social landlords in the South West of England, with a diverse portfolio of affordable and market rented homes. The housing association own and manage more than 13,000 homes, providing great homes and high- quality care and support services across the region.
As part of the successful Bath & North East Somerset (BANES) Council's Green Homes Grant, Local Authority Delivery 1B bid Curo, working in partnership with Q-Bot, Groundwork and Ridge Associates, is aiming to improve the energy efficiency of 75 properties currently performing at EPC band D and below. The majority of these homes have historically had cavity and loft insulation, so this programme of work is for a further single insulation measure to help further reduce residents' fuel bills.
Q-Bot's robotic underfloor insulation was found to be a great match to meet Curo's objectives in order to minimise disruption to their residents during each retrofit work and achieve the best value for money to reach EPC 'C'. Q-Bot has developed the most effective solution to insulating suspended floors, utilising high performance insulative foam and a patented robotic delivery system.
Matt Steele, Director of Asset Management and Procurement at Curo said: "We're really excited to be using this innovative technology to retrofit underfloor insulation with minimal disruption to our customers. We see this as the logical next step for homes that already have cavity and loft insulation and we've targeted this project at an area of Bath where fuel poverty is a significant issue. This insulation will make a real difference to our customers, not only making their homes warmer but also saving them money on their energy bills."
Suspended floor insulation, delivered with Q-Bot's robotic solution will create an insulation envelop in the home. This will increase the EPC performance and most critically reduce the energy needed to heat the home, reducing drafts, improving comfort and reducing the amount spent on heating. Q-Bot's installation will future proof and ready these properties for low carbon heating and renewable measures to be more effective and efficiently sized on their journey to net zero.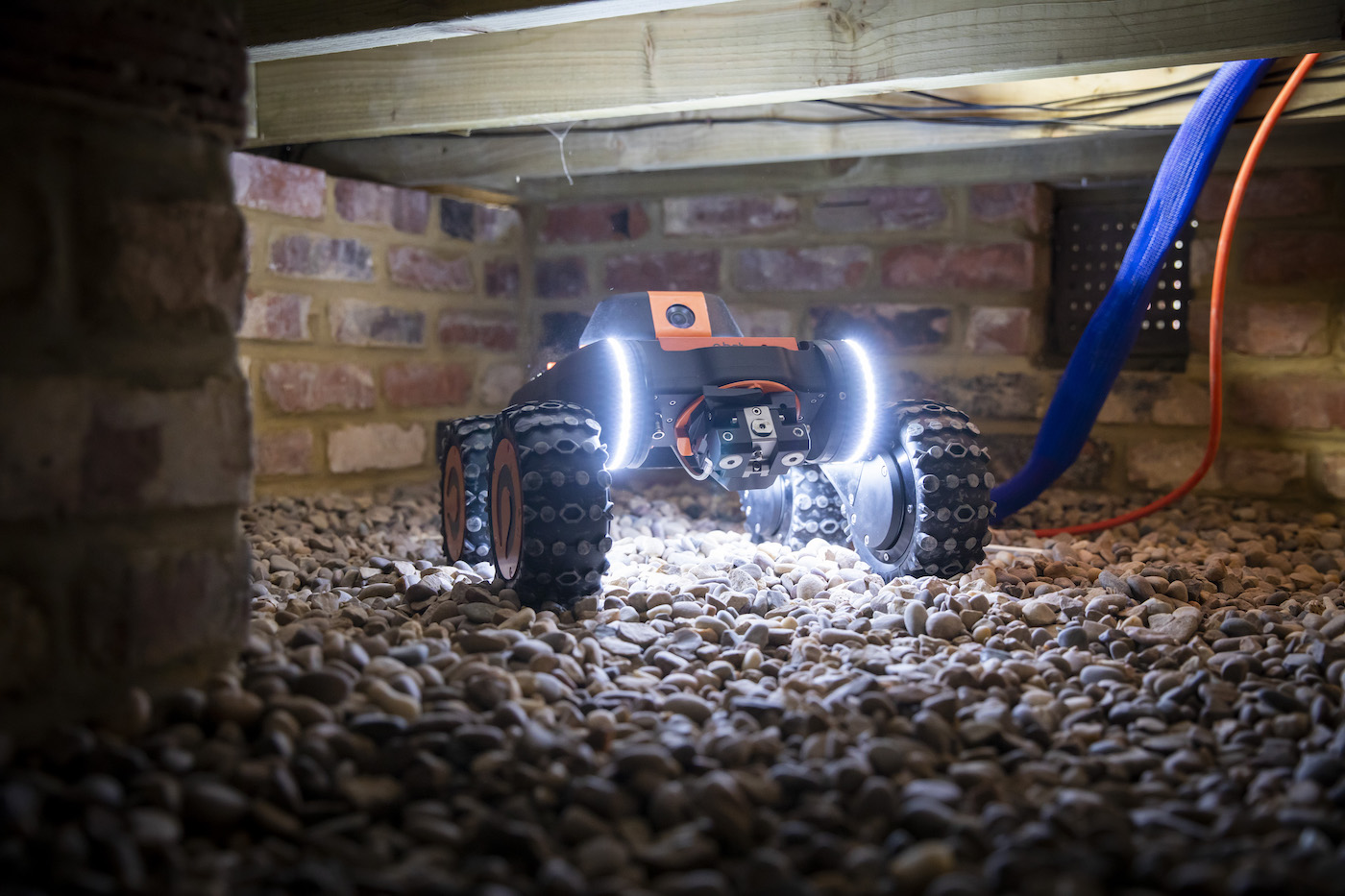 Q-Bot's focus on quality is reflected in being the only BBA Certified installer of underfloor insulation, being PAS accredited and TrustMark registered, and qualifying for a 25-year guarantee for installs. Q-Bot's UFI measure has been independently verified by the Energy Savings Trust. The analysis report shows, through a study of performance of 100 installations to deliver a SAP improvement of between 2-12 points based on building archetype and heating source. It also demonstrates an average energy saving of £110/year in a gas-heated property and £255 in an electrically heated property.
"As a resident of Bath, I am particularly excited about this announcement. Curo has a large number of properties with suspended timber floors and the opportunity to develop a project of this nature which will have a positive impact for local residents whilst also delivering more than 1,500 tonnes of CO2e savings over the lifetime of the insulation shows Curo's positive commitment to community and climate." – Leigh Fairbrother, Head of Sales, Q-Bot.